Online learning tools
Tools and resources to support your study and learning.
myRMIT
myRMIT is the primary portal where you can access information and learning resources relevant to your studies. Access course content in Blackboard, online learning applications such as myDesktop, class and exam timetables, results and academic history, important RMIT announcements, and more.
Blackboard
Blackboard is accessed through myRMIT. It is the system where you can find all of your course announcements and content, including class notes and resources. Blackboard also allows you to participate in course activities, take assessments tasks, view and submit assignments, and receive your grades and feedback. Use the Blackboard Mobile Learn app to access many of these features on mobile devices.
myDesktop
Use myDesktop to access your RMIT desktop and applications anywhere, anytime. myDesktop allows you to use a range of software free on your desktop computer or mobile device.
Google Apps
Store your work in the cloud and collaborate with peers using Google Apps. In addition to Email and Calendar, learning tools include Drive, Sites, Google+ (including Hangouts), Blogger, and Picasa.
Additional tools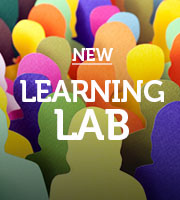 Study support: anywhere, anytime, online