University Games
Want to represent RMIT and become a Redback? Check out the following regional and national sporting competitions on the 2017 Australian University Sport calendar. With over 40 sporting teams available, we know there's something for you.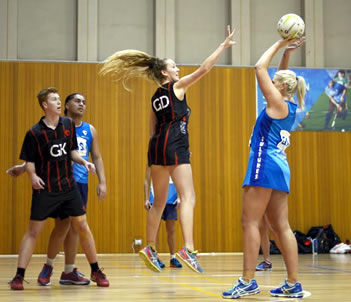 Events
Subsidies up to 100% are available for elite athletes at the Australian University Games, Snow University Games and the Australian University Championship events. Find out if you qualify.
How to apply
Go to the Student Life Portal
Search for the team you wish to apply for.
Select 'Join'.
A team manager will contact with you with further details, including an invitation to attend the team trials (if applicable).
Leadership and volunteering opportunities
There are so many opportunities to take on leadership roles with the Redbacks.
Become a team manager, coach or join the support crew to make the most of your Uni Games experience. You don't have to play a sport to get involved! Find out how.
Further information
Want to know more? Email RMIT Sport: sport@rmit.edu.au.
Brought to you by RMIT Link Sport and Recreation