Meet the Maker – studio tours
Come along on personalised tours of the most innovative design and creative studios in Melbourne, from visual arts to textile design, craft, graphic and fashion design, there's something for everyone.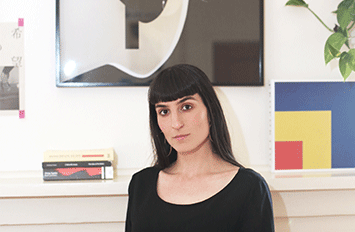 Image by Zoë Croggon.
This is a unique chance to see professional workspaces and gain an insight into the creative process first hand.
Meet the Maker tours take place on Wednesday afternoons, from 4pm–5pm. Follow the links below for studio visit details and registration.
8 March - Zoë Scoglio (Art)
15 March - Alpha60 (Fashion)
22 March - Yell Design (Animation)
29 March – Emily Green (Jewellery)
5 April – Clare Cousins (Architecture)
12 April – The Company You Keep (Graphic Design)
26 April – Kester Black (Creative Business)
3 May – Alterfact / La Petite Fabrique de Brunswick (Ceramics)
10 May – Wendy Voon Knits (Fashion/Textiles)
17 May - Zoë Croggon (Photography)

To stay informed about Meet the Maker tours and all things arts and culture subscribe to our email updates.
Want to see where we've been? Check out our Meet the Maker photo album.
For more information, email linkarts@rmit.edu.au
Brought to you by Link Arts and Culture