10 August 2014
Time out for mind, body and spirit (weekly)
Take some time to pause, breathe and reflect with lunchtime Tai Chi, yoga and meditation. We also offer ways to experience your faith with others.
---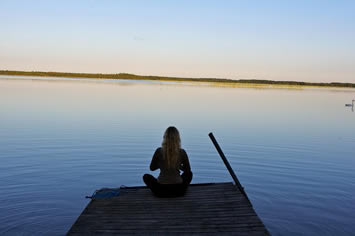 Title:

Time out for mind, body and spirit

Date:

2015-05-29
Weekly activities during the semester.

Time:

Various

Location:

Various
---
Further details
Achieving integration with our work and life is an ongoing process that is different for everyone. Uni is a great place to develop skills to help us balance the demands of our day with a nourished mind, body and spirit.
The Multi-faith Chaplaincy offers opportunities throughout the semester for you to develop some life balancing skills. You do not need to be someone of faith to take part in any of our activities we are here for all of the RMIT community and we welcome you.
This semester take some time out for:
Anglican Eucharist
Chat with a chaplain
Conversations @ City
Integral Spirituality and Integral Life Practices
Jumma prayers and lecture
Pakistani monthly event
Tai Chi
The Bible in Modern Art
Yoga
Zazen (Zen meditation) and talk on living zen
Find out more about where and when these are activities are taking place.