Concerning, threatening or inappropriate behaviour
Examples of behaviour that undermines RMIT's capacity to provide a safe environment for students and staff.
Concerning, threatening or inappropriate behaviour may or may not be face to face and can include emails, letters, and other similar mediums.
Concerning and inappropriate behaviour
Includes unwanted attention, unusually persistent complaining, intentional theft, sexual harassment, and unreasonable demands.
Threatening behaviour
Includes angry, aggressive communications; threats to kill or harm another person; stalking, bullying; threats of self-harm or suicide; sexual assault; acts of physical violence; threats of or actual property damage; producing a weapon; and, causing a violent critical incident on campus.
Definitions of terms
Bullying
Bullying (cyber)
Sexual assault
Sexual harassment
Stalking
Unlawful discrimination
Victimisation
If you or someone you know has been assaulted, or has experienced concerning, threatening or inappropriate behaviour, support and advice is available from Safer Community.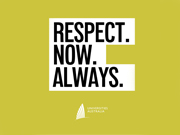 Ask first