NAB Financial Planning Scholarship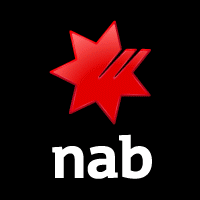 If you are in your second or third year of a financial planning bachelor degree program and have the drive to change the financial planning landscape in Australia, this scholarship could provide you with assistance towards your studies and accelerate your career.
Applications now closed.
Value and duration
The scholarship provides:
$5000 for one year
An invitation to attend a NAB Financial Planning professional development day
Mentorship with a NAB Financial Planning senior financial planner
Number of scholarships available
Eligibility
To be eligible for this scholarship you must:
be an Australian citizen or Australian permanent resident
be majoring in financial planning
be enrolled in your second or third year in one of the following programs:
be passionate about a career in financial planning.
How to apply
The link to the application form will be provided here once applications open.
Supporting documentation
Depending on your circumstances, you will need to provide different types of evidence and material to support your scholarship application. Applications without supporting documents will not be considered.
Please visit Supporting Your Application for more information.
Application questions
It is expected that the online application will take approximately twenty minutes to complete. The main application question is provided below to allow you to prepare your answer prior to starting the online application.
Why you want to be a financial planner and how this scholarship will help you achieve this goal.
Describe what remarkable customer service should look like in the financial planning industry.
Find out more about applying for scholarships.
Open date
Close date
Terms and conditions
Further info
At NAB, we are committed to growing the future talent in financial planning. Our aim is to support and strengthen the pool of talent in financial planning by encouraging greater diversity and broader participation in financial planning studies.
The NAB Financial Planning Scholarship will be awarded to students with the ambition to pursue a career in financial planning.
To find out more about the NAB Financial Planning Scholarship, visit NAB Future Planners.
Contact
Notice to applicants
The scholarship application process is highly competitive with a limited number of scholarships available. Unfortunately, not all eligible applicants will receive one.
Only successful candidates will be notified via email to their RMIT student email account. If you have not received an offer via email by 31 March 2019, your application has been unsuccessful.