Community events
Have fun, get fit and raise money for great causes by taking part in a community sporting event with us this year. Students, staff and alumni are encouraged to get involved.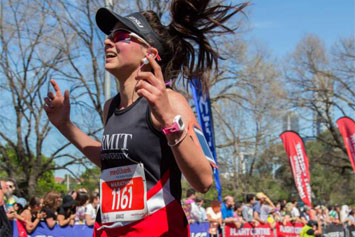 RMIT runner at a community event.
If you're a student, staff member or graduate, join Team RMIT at the following events in 2017:
For more information contact communityevents@rmit.edu.au.