Students
Featured stories
Learning support
Services and facilities
Clubs and activities
Work and study opportunities
Exchange Student at RMIT Vietnam
Joshua Barker talks about his life changing experience.
Latest news
Eating overhaul

26/08/2016

Participate in this University run research study aimed at providing you with ongoing benefits to physical and mental health.

Australasian Campuses Towards Sustainability Photo Comp

22/08/2016

With this year's theme being 'River to Reef', here is your chance to pay homage to water by conceptualising the importance and connectivity of water in our modern society into an image for the chance to win $1000.

Kick disposable cups to the curb with Realfoods

19/08/2016

Committed to reducing waste and reducing the use of disposable cups, Realfoods at City and Bundoora campus are giving you an incentive to bring your own cup the next time you order your hot drink.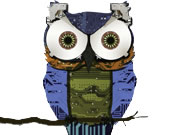 Study smarter with iSearch
Campus store
Get skills to manage conflict