myDesktop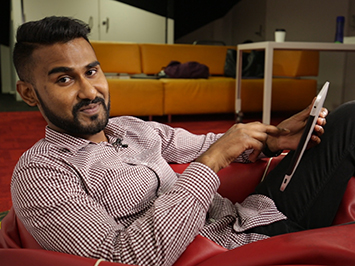 myDesktop is your destination for access to a growing range of FREE software and apps that are relevant to your studies. There's something for everyone - from Microsoft Word, MYOB and Photoshop, to Autocad or even InDesign. Simply log in from any laptop, desktop, tablet or mobile and see what's available on demand. It's even available to RMIT staff!
You can use myDesktop to access your network drive and print or even finish work that you started on campus, because the best part of myDesktop is that you can use it anywhere there's an internet connection. So no matter what device you're using, your apps and files are always within easy reach - on campus or off.
Here's what you can do:
Save money by using FREE apps
Access your files and software from anywhere
Log in and work from your laptop, mobile or tablet
Print documents direct from your device.
Log in to get started today…
Ask, share and talk IT